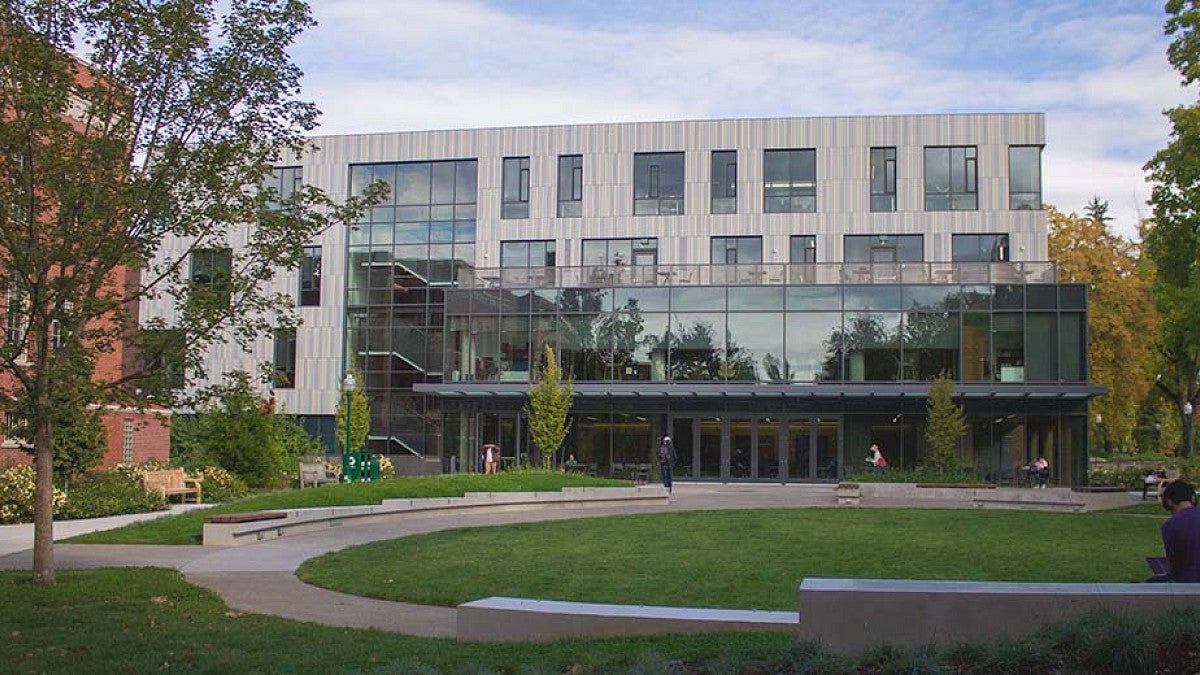 All advising is hosted through Tykeson Advising. Students should start with Tykeson advising and will be referred to our advisors as needed. We work closely with Tykeson advising to ensure student success and access to resources and guidance.
Why study Environmental Studies or Environmental Science? What's required for a degree? It's all summarized in our major maps:
Prospective majors should schedule an appointment with an advisor to discuss the degree requirements and declare the major.
Current majors are encouraged to meet with an advisor at least once a year to confirm that appropriate progress is being made toward completion of the degree. We offer Tip Sheets to help guide students through their major.
Graduating majors are required to meet with their advisor during the first term of the year they plan to graduate. This gives us an opportunity to confirm your progress toward your degree and discuss career plans.
---

Schedule a Remote Appointment: You can schedule 30-minute appointments with Tykeson College and Career Advising team via Navigate (also available as a smartphone app).
We recommend Chrome or Firefox browsers.
Log into Navigate Student
Enter your Duck ID and password.
On the sidebar, click the purple calendar icon which says "Appointments" and click on "Schedule an Appointment."
For the question "What kind of appointment are you looking to schedule today?" click "Academic and Career Advising."
Following that, scroll down to the bottom of the page and click "Tykeson Hall – Scientific Discovery and Sustainability."
It will ask "What is the main topic you want to discuss in this appointment?" and select the topic most relevant to you.
Under Location and Staff, the only option should be "Tykeson College and Career Advising."
Any advisor on the Scientific Discovery and Sustainability team can help you.
Select a date and time, add any comments if necessary and you will have the option of being sent a reminder.
Select "Confirm Appointment."
If this above process does not work, call 541-346-9200 to book an appointment through Tykeson Hall Reception.
Your remote advising appointment will take place over the phone or Microsoft Teams.
Preparing for Advising Meetings:
You are responsible for keeping track of your progress and making sure that all your requirements are completed. To ensure high-quality advising and make the best use of your advising time, use the resources below to prepare for advising meetings.
1) Review major requirements
Review your major requirements, ENVS or ESCI
Look for classes that match your interests and career goals

See ENVS course descriptions: Undergraduate Courses (links to 4.0)
See course catalog for other course descriptions
2) Review your degree guide and four-year plan
DUCKWEB > Student menu > Degree Guide- Interactive
Make note of which requirements you still need to fulfill
If you don't have a four-year plan, create one with a Tykeson Advisor
3) Review appropriate ENVS tip sheet
Tip sheets list all courses offered the following term organized by how they will fulfill ENVS and ESCI requirements
Tip sheets are posted each term, one week before registration
Identify courses of interest that fulfill requirements you still need
Other Academic Help: