Professional pathways in Environmental Studies
The breadth and depth of our environmental studies program opens the door to hundreds of career paths for graduating students. Our alumni hold positions in governmental agencies, the nonprofit sector, and private businesses.
Across our environmental studies and environmental science programs, students have gone on to positions such as:
Environmental consultant
Communications manager
Geographical information system mapper
Restoration technician
Environmental educator
Peace Corps/Americorps volunteer
Environmental scientist
Policy associate
Habitat conservation technician
---
Students who graduate from the Environmental Studies Program are encouraged to keep in touch and let us know what you've been up to as you journey out into the world. Whether you are a graduate of the program, a prospective student, friends, family, faculty, or former ENVS major, we invite you to take advantage of the resources we have available to those in the environmental field, and network with members of the program.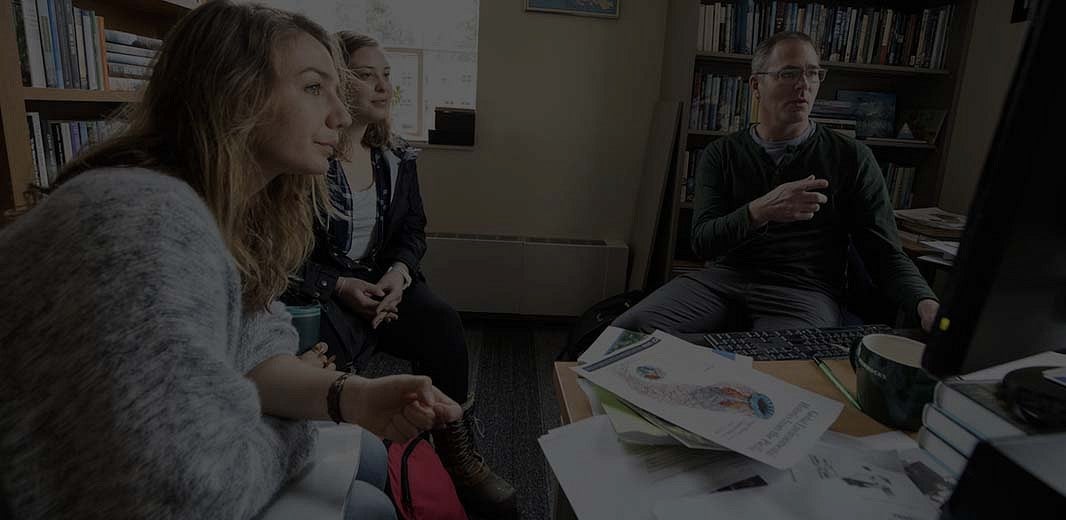 Letters of recommendation are a critical element in your application for graduate school or a new job. Your goal is to not only get a recommendation, but to also get a great one. Asking for a last-minute recommendation in the wrong way can backfire or result in a '"no." Here are a few tips for making sure you get the strongest letter possible.
Environmental Connect is our annual environmental networking event. Each year, we are joined by more than 15 community partners as they share their work with students. Partners are from organizations who have either sponsored ENVS interns, employed ENVS alumni, or currently offer other opportunities such as volunteering.
Learn about Environmental Connect
---
Environmental Career Resources:
Here are some job databases where environmentally focused openings may be posted. *Disclaimer: We provide these links as a courtesy but we do not investigate them. Always use careful judgement when using online resources.
Career Listings – Government
USA Jobs – official govt. site for jobs and employment information provided by the Office of Personnel Management. Available for all federal agencies.
Peace Corps – "the toughest job you'll ever love!"
Career Listings – Non-Profit
Career Listings – Professional Societies (These are also good links for career information, conferences, etc.)
Career, Internship and Graduate School Guides (not necessarily listings)