Our graduate program attracts outstanding students from across the nation and around the world. Students in the program work closely with a primary advisor, who supervises their graduate training through formal coursework and supervised research and teaching activities. Paths through the graduate program vary by subfield and by individual student.
All graduate students take a core set of anthropology courses, which is determined by their primary subfield of study, and then select an appropriate set of courses from both inside and outside the department to fulfill their degree requirements in a way that best suits the individual's professional goals. For students getting their Master's on the way to the PhD, the advisor and a second reader supervise the completion of a thesis or paper. Additional information on graduate requirements can be found in the Graduate Student Handbook.
The goal of virtually all the students in our graduate program is to obtain a PhD in preparation for an academic career in research/teaching or for a career as a professional anthropologist doing applied work. We rarely admit students whose sole aim is to obtain a Master's degree, except in the case of a student interested in obtaining a Master's so s/he can work professionally in the field of Cultural Resource or Heritage Management. In most cases, such a student will be studying archaeology of Oregon or the Pacific Northwest and have a research or applied project underway for their Master's project. We expect such students to have attended an archaeological field-school, have gained some lab experience, and have some practical experience in CRM, working for a government agency, contract firm, or university research division.
The following summary of master's degree requirements is taken directly from the Division of Graduate Studies web page. More detail on these requirements, along with time limits and other regulations, are clearly described on the Division of Graduate Studies web page, be sure to carefully read all relevant policies on the Division of Graduate Studies website.
Minimum credits in residence
Minimum graded credits taken in residence
Minimum 600-level credits in residence
Minimum thesis credits (if completing a thesis)
Time limit for program completion
Registration and continuous enrollment
3 credits per term (9 for international students)
---
Admissions Steps
Complete the University of Oregon's Online Application from the Division of Graduate Studies. The Department of Anthropology will automatically receive a copy of your online application. The following documents must be uploaded (in PDF form) onto the Online Application System:
 
Upload Transcripts. The online application will prompt you to upload transcripts. This upload will serve as the departments' unofficial copy.
 
Submit a Statement of Purpose that describes in detail your interests in the field of anthropology and your career plans. Please limit the length of this document to a maximum of 5 single-spaced pages, but shorter statements are preferred. This statement should describe your research interests and experience, professional goals, how these integrate with our department, and why you wish to be admitted to our program. Be sure to indicate the faculty member (or members) and the resources and aspects of the program that seem particularly suited to your educational needs. This statement will be read closely.
 
Submit a Writing Sample. Provide one sample of your written work. The sample should indicate your potential as a graduate student and anthropologist, so choose carefully. Term papers, papers given at professional meetings, and papers submitted for publication are common choices.
 
Submit three (3) Letters of Recommendation from former professors or similar professionals who are in a position to evaluate your potential for successful completion of a graduate degree in anthropology. The Online Application System will guide you through the process.
*International students must fill out the Personal Information & Financial Verification form. Contact the Office of Admissions at uoglobal@uoregon.edu with questions regarding the financial verification requirement.
Students who apply to the anthropology graduate program for fall of 2023 are not required to submit GREs. See more information about the Official Transcript requirements on the Division of Graduate Studies website. Please do not hesitate to contact the department, faculty, and admissions officers for more information on the program and the admissions procedure.
---
Important Things to Keep in Mind During the Application Process
Please make sure your name (including name changes) appears on everything you submit so we can match up records accurately.
Incomplete applications will not be reviewed.
The Department of Anthropology does not accept responsibility for postal or courier service delays for those materials submitted via standard mail.
---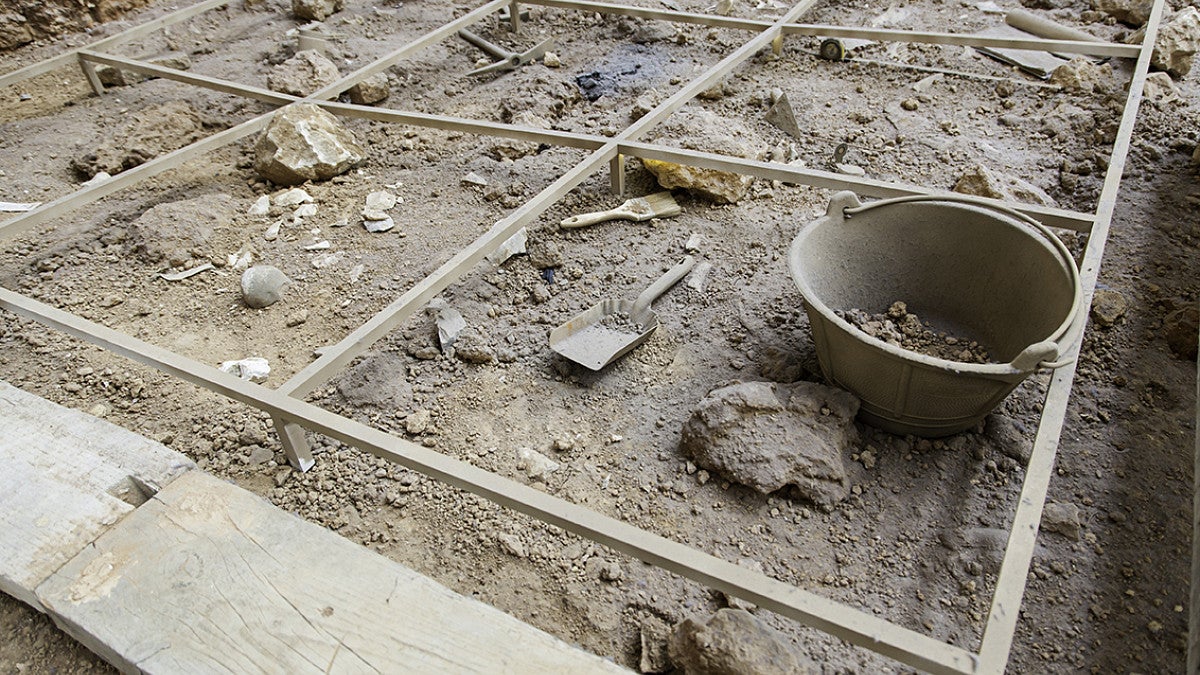 Apply to our Graduate Program
Ready to apply? Start your application on Slate, the centralized application portal for graduate admissions at the University of Oregon.