Courses offered by the Department of Anthropology span the social sciences, natural sciences, and humanities to provide a broad understanding of human nature and diverse societies in the past and present. We offer three concentrations – archaeology, biological anthropology, and cultural anthropology.
The University of Oregon course catalog offers degree plans and a complete list of undergraduate and graduate courses in the Department of Anthropology. 
---
Featured Courses
Anthropology houses three subfields, archaeology, biological anthropology, and cultural anthropology. Within each concentration, students have the option to structure their curriculum around clusters of courses related to their particular interests within the department. All courses are subject to availability on a term-by-term basis. Check our course catalog for current offerings.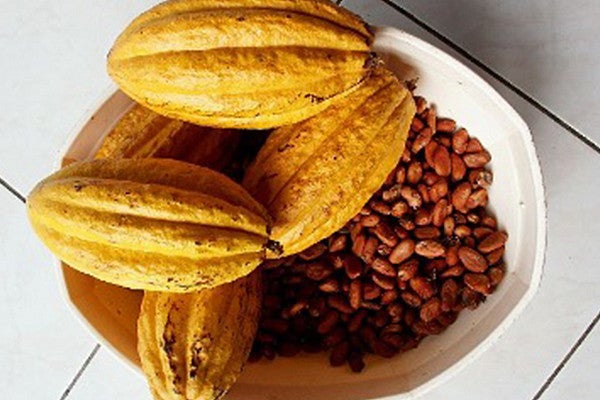 ANTH 223 Anthropology of Chocolate
Instructor: Lynn Stephen
Description: This course explores the impact and meaning that chocolate has had on cultures around the world and on the human body.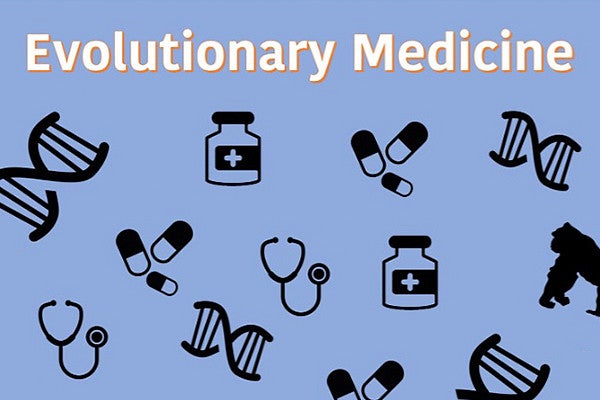 ANTH 175 Evolutionary Medicine
Instructor: Josh Snodgrass
Description: This course helps students to think about their own physical and mental health, including things they can do in order to live a long, healthy, and meaningful life. This course also teaches students how to apply evolutionary and anthropological perspectives to contemporary health problems, and supports them in developing a policy recommendation for an important contemporary public health issue in the US.
ANTH 255 Atlantis, Aliens and Archaeology
Instructor: Alison Carter
Description: Critically examines pseudoscientific examples of archaeology using case studies from around the world (e.g. the lost city of Atlantis, ancient aliens) and explores how proper scientific archaeological research is conducted.
---
Projected Courses 2023-2024
Multiple courses offered by the department fulfill many CORE Education Requirements: Science Group (SC), Social Science Group (SSC), and Global Perspectives; and US: Difference, Inequality, Agency) requirements, as listed on the Course Descriptions page.
*Please note that the lists below are tentative and meant for general planning purposes. Course offerings and fulfillments are subject to change or cancellation. Courses that do not have the subject code ANTH and are on the Year Long Schedule, count toward an Elective requirement.
Fall 2023
Course Number
Course Name
Area Major Requirement
100-200
110
Traditional Ecological Knowledge (WEB)
 
145
Principles of Archaeology
Intro Core
150
World Archaeology
Intro Core
161
Intro to Cultural Anthropology
Intro Core
163
Origins of Storytelling (WEB)
Core Breadth: Biological Anthropology
165
Sexuality and Culture (WEB)
Core Breadth: Cultural Anthropology
171
Intro to Monkeys and Apes
Core Breadth: Biological Anthropology
175
Intro to Evol Med
Core Breadth: Biological Anthropology
176
Intro to Forensics
Core Breadth: Biological Anthropology
220
Nutritional Anth (WEB)
Core Breadth: Biological Anthropology
278
Science, Race, and Society (WEB)
Core Breadth: Biological Anthropology
300
331
Cultures of South Asia
CBR: CulAnth / CulAnth Concentration / Anth Elective
340
Fundamentals of Archaeology
Arch Concentration / Anth Elective
365
Food and Culture (WEB)
CBR: CulAnth / CulAnth Concentration / Anth Elective
366
Human Osteology
CBR: BioAnth / BioAnth Concentration / Anth Elective
400-500
410/510
Health Aging
Varies
410/510
Climate Change and Society
Varies
441
Recent Cultural Theory
Fills Multiple Requirements
453/553
African Archaeology
Fills Multiple Requirements
467/567
Paleoecology and Human Evolution
Fills Multiple Requirements
470/570
Statistics (WEB)
Fills Multiple Requirements
471/571
Zooarch
Anthropology Elective
475/575
Regarding Remains (WEB)
 
600
 
 
610
Conservation JC
 
611
Ethnographic Research
 
615
Prosem
 
610
Isotope Ecology
 
685
Professional Writing
 
 Winter 2024
Course Number
Course Name
Area Major Requirement
100-200
119
Anthropology and Aliens (WEB)
Core Breadth: Cultural Anthropology
145
Principles of Archaeology
Intro Core
161
Intro to Cultural Anthropology (WEB)
Intro Core
173
Evol Hum Sex (HYBRID)
Core Breadth: Biological Anthropology
220
Nutritional Anthropology
Core Breadth: Biological Anthropology
270
Intro to Biological Anthropology
Intro Core
255
Atlantis, Aliens, and Archaeology
 
300
311
Anth of Globalization
Fills Multiple Requirements
320
Native North Americans
Fills Multiple Requirements
330
Hunters and Gatherers (WEB)
Fills Multiple Requirements
332
Human Mating and Attraction (WEB)
Fills Multiple Requirements
343
Pacific Islands Archaeology (WEB)
Fills Multiple Requirements
344
Oregon Archaeology
Fills Multiple Requirements
349
Origins of Art (WEB)
Fills Multiple Requirements
365
Food and Culture (WEB)
Fills Multiple Requirements
369
Growth and Development
CBR: BioAnth / BioAnth Concentration / Anth Elective
376
Genomics and Anthropology
CBR: BioAnth / BioAnth Concentration / Anth Elective
399
Decolonizing Archaeology
Varies
399
Cultural Heritage
Varies
400-500
410/510
Sex, Gender, Science and the Body
Varies
420
Culture Illness and Healing
CBR: CulAnth / CulAnth Concentration / Anth Elective
427/527
Latino Roots I
Anthropology Elective
479/579
Taphonomy (WEB)
CBR: BioAnth / BioAnth Concentration / Anth Elective
487/587
BioAnth Methods
CBR: BioAnth / BioAnth Concentration / Anth Elective
600
610
Conservation JC
 
610
Problems in Archaeological Interpretation
689
Recent Social Theory
 
 Spring 2024
Course Number
Course NamE
Area Major Requirement
100-200
145
Principles of Archaeology (WEB)
Intro Core
161
Intro to Cultural Anthropology
Intro Core
163
Origins of Storytelling (WEB)
 
170
Intro to Human Evolution
 
171
Intro to Monkeys and Apes (WEB)
 
176
Intro to Forensics
 
260
Domestic Animals
 
270
Intro Biological Anthropology
Intro Core
274
Animals and People
 
300
329
Immigration and Farmworkers
 
349
Origins of Art (WEB)
 
361
Human Evolution
 
362
Human Bio Variation (WEB)
 
366
Human Osteology
 
373
Psychoactive Substances (WEB)
 
399
Great Basin Archaeology and Paleoecology
 
400-500
410
Law and Society
 
428/528
Latino Roots II
 
434/534
Indigenous Peoples of South America
 
472/572
Primate Conservation
 
481/581
Evol Psych
 
456
Peopling of Americas
 
600
610
Conservation JC
 
610
Ethnography of Institutions
 
610
Qualitative Methods
 
650
African Studies Seminar