Our alumni are employed in over 20 countries around the world!
Organizations with which we have successfully placed students as interns or as employees include, for example, migrant education programs and other organizations serving vulnerable and at-risk youth, community gardens and food banks, organizations supporting incarcerated or recently incarcerated people, shelters and medical outreach for the homeless, refugee and immigrant support programs, and accessibility projects for persons with disabilities, among many others. 
All Global Studies MA students undertake a field experience, such as an internship or research, for a minimum of ten weeks.  Students work closely with faculty to identify an internship that furthers their professional aspirations while serving underserved American communities.  They will have access to our faculty's extensive nationwide networks and will be assisted in their efforts to contact organizations and present the best possible case for acceptance as an intern.  In addition, they will have access to our alumni network, a valuable resource for connecting students with opportunities.  We regularly offer a course in professional development, covering skills such as networking and writing resumes and cover letters.  
Additional professional support is available with the UO Career Center, which facilitates internship-relevant skills through informational and practice interviews and has its own extensive listing of internship opportunities. 
The Teaching Engagement Program's (TEP) Graduate Teaching Initiative (GTI) offers UO graduate students pathways to develop as college teachers. Those who complete a series of requirements earn a certificate of completion.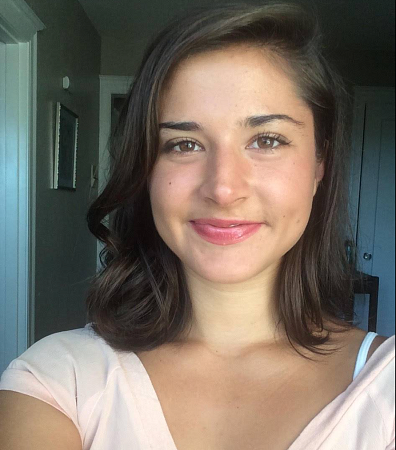 In 2019, Michelle received the Boren Award to do her graduate work in India and study intensive Hindi. As a graduate student at the UO, Michelle researched small farmers in rural India, where she focused on grassroots movements and civil society organizations and how they address barriers to organic production and farmer sovereignty. The experience of going to India and learning another language served as a highlight of Michelle's time in the MA program. Her advisor in her graduate studies is Dr. Stephen Wooten, a professor and Director of Graduate Studies within the Department Global Studies. "Professor Wooten was a great advisor in that he gave me a ton of freedom to explore my interests and supported me throughout my thesis process," said Michelle.
—Michelle Nikfarjam, MA in Global Studies '20. Currently works for Emerson National Hunger Fellow through the Congressional Hunger Center. Incoming Food Systems PhD student at the University of Vermont.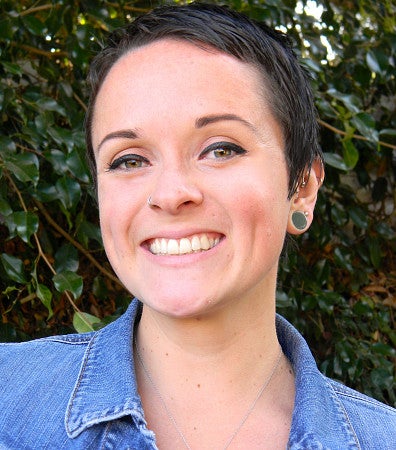 At Zenger Farm, Nicky applies the multicultural thinking and cultural sensitivity skills she picked up in her International Studies classes to her daily work, connecting 300 families within the Portland metropolitan area with fresh produce from local farms. Her position doesn't just revolve around providing food to families but also involves thinking about the crops that are being grown and determining whether they match community members' cultural preferences and needs. Reflecting on the Global Studies program, she encourages current Global Studies students to take advantage of internships and other "real-life" work, especially utilizing local organizations doing "global work."
—Nicky Ulrich, MA in Global Studies and Nonprofit Management, '18. Currently a Health Manager at Zenger Farm.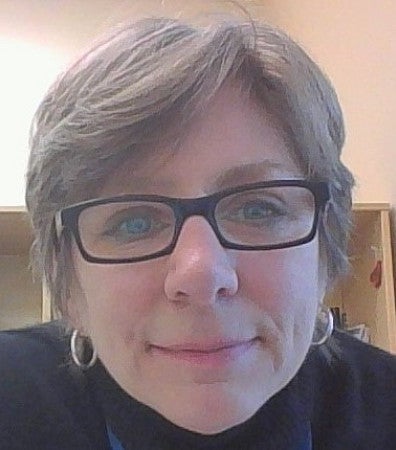 Working in a global sector, Bethnotes that the International Studies program at the UO was particularly helpful in gaining career experience. At the UO, she earned scholarships, took research and methodology classes, and received an internship with the World Health Organization. According to Beth, she "never would have asked for an internship if it weren't a requirement of the program," yet this experience opened up a door for incredible career opportunities down the road. For her part, Beth recommends that current Global Studies students "get real-world experience, go overseas, and get creative!"
—Beth Plowman, MA in Global Studies '98. Currently a Senior Evaluation Specialist at UNICEF.
"The Global Studies Master's program was the ideal start to my academic career. The close mentorship provided by program faculty combined with challenging coursework, and the opportunity to conduct meaningful independent research made my transition to a PhD program in Comparative and International Development Education at the University of Minnesota seamless. I am so thankful for the time I spent at the University of Oregon and still count as close friends some of the people I met while there." 
—Elizabeth E. Lefebvre, MA in Global Studies, '12. Currently an Assistant Professor of Education at Bethel University, Minnesota.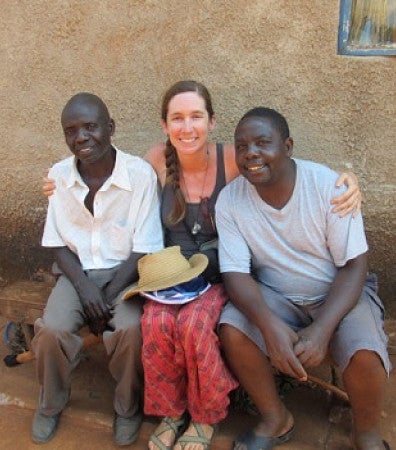 "My master's degree in Global Studies at the University of Oregon prepared me for the professional world by teaching me it is possible to create and execute an intricate and ardent research project on an international scale. I came into the workforce with a matured sense of confidence, a slew of transferable skills, and relevant professional connections. My degree did not tie me down to one specific career path and I have been able to tailor how I talk about my education, and what it brings to the professional table, according to what I am pursuing." 
—Kathryn Holder, MA of Global Studies, '17. Currently an Executive Assistant and Marketing Manager.  
---
Connect with Advisors
---
Professional Development Funding:
---
Sample Internship Work Products
Drop by Drop, Nicky Ulrich – 2016
"Drop by drop, to fill the bucket' is a Cambodian proverb meaning that a little work at a time will eventually lead to bigger accomplishments. I felt this was a particularly appropriate quote for this blog which will be an overview of some development work happening in Southeast Asia."
Migration, Identity, and the Spatiality of Social Interaction in Muscat, Sultanate of Oman, Nicole Kessell – 2015
"With the help of the generous fellowship afforded by George and Conni Slape, I had the opportunity to conduct extensive thesis research in Muscat, Oman from June to September 2015. This research is concerned with the social and cultural impacts of labour migration to Muscat on nation-building efforts, focusing on the extent and nature of daily interactions between migrants and nationals as related to identity construction and maintenance."
Female Entrepreneurship in the Formal Economy of Afghanistan, Najla Sabri – 2014
"This summer was highly rewarding for me personally and academically. I spent two and a half months in Kabul, my hometown and the capital city of Afghanistan, where I conducted field research focusing on female entrepreneurship. It was a great experience to be in my own city making the familiar unfamiliar; looking at things through the lens of a researcher and learning about gender-related social and cultural practices which I never thought of or had taken for granted."
Hosting in Costa Rica: A Mix of Money and Motherhood, Sara Clark – 2013
 "In 2013, I spent 11 weeks in a rural coastal town in the region of Guanacaste, Costa Rica, to complete my master's thesis international field research. I conducted 31 interviews with host mothers of international students, 9 interviews with school staff, and participated in daily life to better understand the local context."
Beyond the Beauty of a Dozen Roses, Amy Price – 2013
"With the help of the International Studies Slape Award and a CLLAS (Center for Latino/a Latin American Studies) research grant, I spent the summer of 2013 in Colombia. I explored gendered patterns of labor in the cut flower industry and the impact of the 2012 U.S.-Colombia Free Agreement on workers."
Being Modern in Bhakkar, Tariq Rahman – 2013
"In Winter 2014, I traveled to Pakistan to conduct research for my MA thesis in a gated community in Bhakkar, a rural district in the Punjab province. I first encountered the gated community on a previous trip to Pakistan during Summer 2013, during which I was pursuing my initial interest in agriculture and participatory development."
Youth Workers & Creative Arts, Kate Faris – 2012
"I conducted a case study of nine youth workers and two administrators of the local NGO, La Fundación Proyecto de Vida, I saw how a comprehensive approach strengthens youth's social and personal capacities. This Colombian model of intervention includes workshops that cover areas such as music, visual arts, movement, physical health, and the environment."