Travel and Study around the World
Every country and culture approaches economics differently. The best way to gain a well-rounded and diverse view of the field of economics is to live and study in another country.
Most study abroad programs have limited offerings in economics. The most common offerings are Principles of Economics courses (EC 201 and 202), with some programs offering intermediate economics courses (EC 311 and 313) and some 300-level field courses. For this reason, try to plan your study abroad experiences during your sophomore or junior years, before you need to complete the majority of your upper-division requirements.
Once you've identified a study abroad program that interests you, you may want to review your plan with an academic advisor within the department to assess the UO equivalency of the economics courses before enrolling. Global Education Oregon should be able to help you determine how other courses in your chosen program may meet UO general education requirements.
---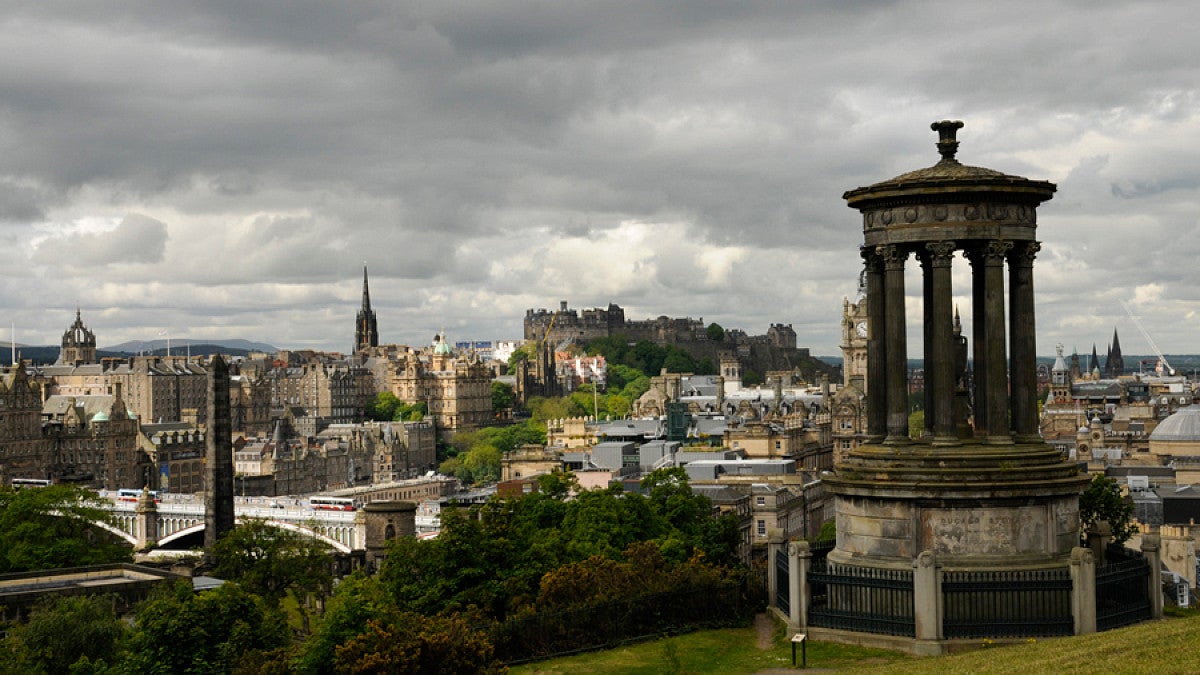 Study Economics as an Exchange Student in Edinburgh
In the University of Edinburgh Exchange program, you will enroll directly in classes at the University of Edinburgh. The University of Edinburgh is an international university with more than 30,000 students, of which roughly 350 are international exchange students. The university was founded in 1582 and is the sixth-oldest university in the English-speaking world. It is one of the top universities in the world. Numerous key figures in modern history have studied at the university, including naturalist Charles Darwin, philosopher David Hume, inventor Alexander Graham Bell, and even a few signatories of the American Declaration of Independence. 
Open only to economics majors, this highly competitive international exchange program allows students to enroll at a top international research institution for a semester (fall or fall/winter) or full academic year. Exchange students experience an immersive study abroad experience, living and learning with local students in their chosen city.
---
Featured Study Abroad Opportunities in Economics
Prepare yourself for a future in business and economics by studying in London, one of the most impactful financial centers of the world. The spring quarter Global Business and Economics in London program offers the opportunity to gain real international work experience in the field of economics and business and earn major-satisfying upper- division economics credit, all while immersing yourself in one of the world's most significant international cities. 
Combine your interest in ethical banking, sustainable finance, and circular economy in Geneva, one of the world's leading financial centers, and a major international hub for international organizations and NGOs. While learning about macroeconomics and global finance from a socially responsible and sustainable business perspective, you'll build networks with experts at leading financial institutions, nongovernmental organizations, universities, and think tanks.
---
GlobalWorks International Internship Program
The GlobalWorks International Internship Program, administered by the UO Global Studies Institute (GSI), offers internship opportunities in a variety of industry sectors and locations around the world. Internship opportunities are highly customizable, and we guarantee placement in your preferred sector and location. Students earn up to 12 UO credits, as well as life-changing work experience in a different culture. GlobalWorks has also developed four (4) tailored internships with lab research and medical shadowing for STEM students.
Please email globalworks@uoregon.edu to discuss your options.
Application Deadlines for GlobalWorks
Fall
Winter
spring
summer
July 15
Sept 15
Dec 5
Jan 15