Bring your passion and your curiosity to any of our 55 undergraduate courses and find out why our geography program is ranked among the top 10 in the country.
Our faculty are motivated by understanding the processes and systems that shape our planet and the human experiences on it. Courses focus on analyzing places, asking "Why is this happening, and why is it happening there?" Students find the real-world focus of our course to be exciting and relevant. We stay up to date with the news and events of the world and use these to shape content and demonstrate concepts in everything from Cultural Geography to Hydrology to Remote Sensing and beyond. Several faculty have published in Science and Nature in addition to bringing in large grants that allow for student support. Geographers believe in application to learn, and you will have plenty of opportunity to engage in our program. Finally, our distinct focus in career readiness helps transform students into successful alumni. 
---
Incoming Students
The student who declares geography as a major when they apply is a rarity. Geography is often considered just memorizing the names of capitals and mountains. While this is useful in trivia, it does not represent what a geographer does in their courses and research. Our program allows students to really explore the intersection of human activity and the environment, while also introducing students to the power of spatial data analysis that is a highly sought-after skill in today's economy. Our students have formed a Geography Club to explore potential opportunities, engage with the community, and network with faculty and alumni in low-stakes settings. We have a lot of fun together!
---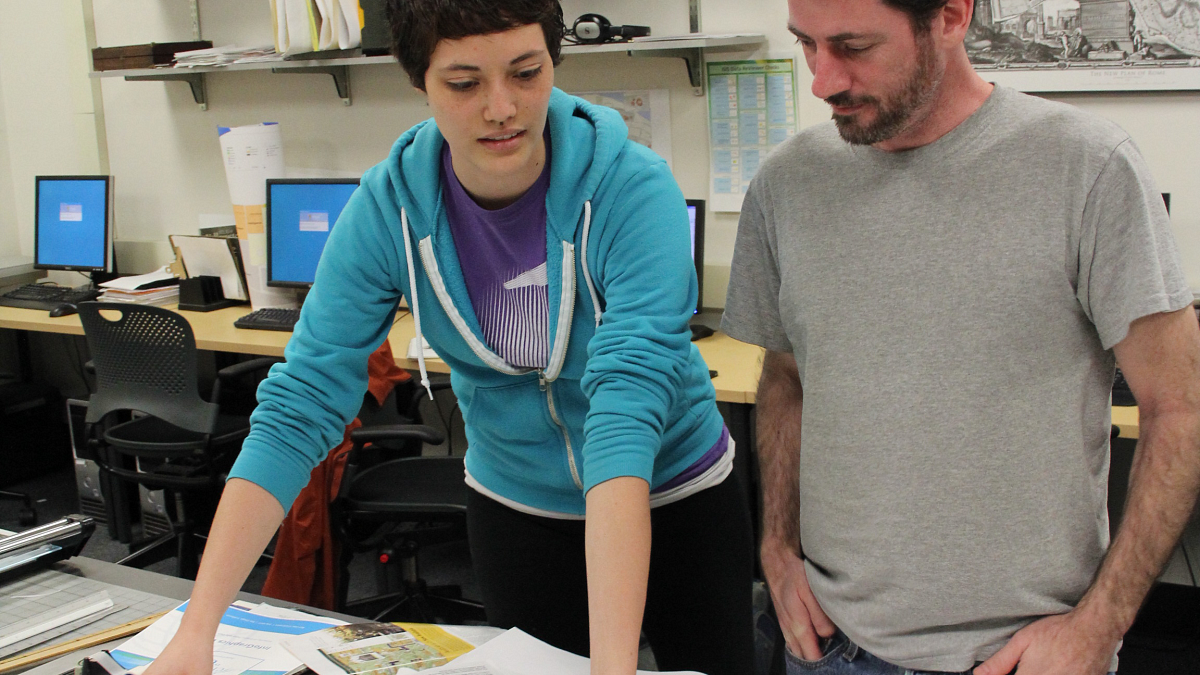 Current UO Students
Most students don't come to college to be a Geography major. That's fine! Usually, they take one of our many Core Education courses and realize that they really appreciate and enjoy the more holistic perspectives our courses provide. Further, our student-centered approach to teaching and advising, as well as the many ways you can be involved outside of coursework, helps create an inclusive community of faculty and students who love geography. Our focus on career readiness also helps students long before their last term to coordinate and strategize to get the most out of their experience in our program.
---
How to Apply to Graduate Programs
Because of the small size of our faculty, most students follow an individualized program that includes courses and seminars in related disciplines. Although the department requires knowledge of the fundamentals of geography, we welcome graduate students whose undergraduate work has been in other disciplines and who can apply their training to geographic problems.
---
Scholarships & Funding
The Department of Geography awards multiple departmental scholarships annually that are available to undergraduate students, as well as Graduate Employment positions for graduate students.