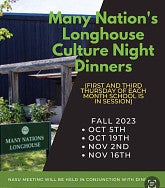 Culture & Community Nights at the Longhouse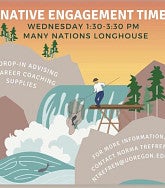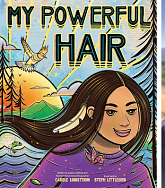 The museum welcomes Steph Littlebird as the 2023-2024 Oregon—Where Past is Present featured contemporary artist.
Through her work, Steph Littlebird (enrolled member of Confederated Tribes of Grand Ronde) engages issues related to present-day Indigenous identities, marginalized histories, and responsible land stewardship. Her vibrant graphic imagery combines traditional styles of her Indigenous ancestors with contemporary illustration aesthetics.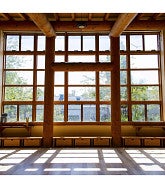 Missing and Murdered Indigenous People, Toward a Just Response
Speakers: Dr. Sydelle Harrison, Cedar Wilkie Gillette, and Cord Wood
This is an opportunity to hear from people working in public safety and health to deepen understandings of the Missing and Murdered Indigenous Women and Relatives epidemic, create strong response systems, and for all to discuss what they see as critical needs, promising strategies, and priority actions for different spheres of influence (for example, personal, community, organizational, jurisdictional).
Hosted by Lane Council Public Safety Coordinating Council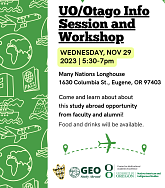 UO/Otago Indigenous Studies Exchange: Information Session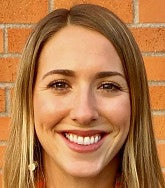 Dr. Ashley Cordes, English and Environmental Studies, and 2023–24 OHC Faculty Research Fellow, will give a Work-in-Progress talk "Indigenous Approaches to Meaningful Digital and Environmental Humanities Research" on Friday, December 1 at 12 p.m. in 159 PLC. Please register.
"There is an urgent need to deepen the conversation about what it means to reject complicity with settler colonial and white supremacist research practices in digital and environmental humanities subfields. My project focuses on the responsible creation of Indigenous methods and the extension of care to sacred data. I offer critical retrospectives and methodological interventions from my research in Indigenous artificial intelligence and Kō-Kwel Traditional Ecological Knowledge data governance projects."