Faculty Bios
Katie Lynch (she/her)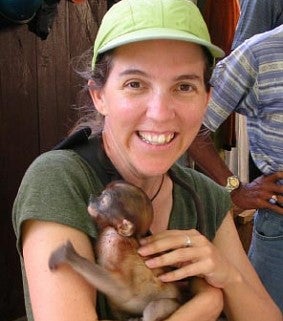 Co-Director of the Environmental Leadership Program  
Katie is an environmental anthropologist with a focus on the interconnections between environmental and social justice. Her courses, projects and publications have explored how to restore connections between students and the more-than-human world, how to translate environmental science to motivate civic engagement, and the reciprocal relationships between plants, people and place. She has worked in Peru, Ecuador, Indonesia, Mexico and the United States. In 2006 she launched the Environmental Leadership Program's Environmental Education Initiative, which partners undergraduate teams with local nonprofits and school districts to develop and implement place-based, experiential environmental education for K-8 children. She has won multiple teaching awards including UO's Thomas F. Herman Faculty Achievement Award, Williams Fellowship, and Sustainability Teaching Award.
Peg Boulay (she/her)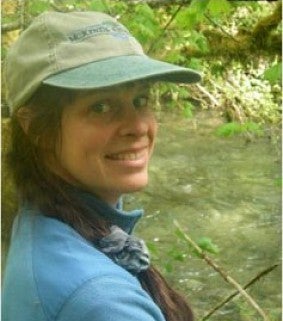 Co-Director of the Environmental Leadership Program 
Peg is a wildlife ecologist with a broad, applied background in research, conservation, management, planning, policy, and communications. As ELP co-director, she creates undergraduate courses and experiential learning projects focused on conservation science (e.g., habitat restoration, conservation planning, and environmental monitoring) and science communication (e.g., interpretive materials and creative expression). She emphasizes participatory, field-based teaching methods through which students can learn from community members and each other. She has won multiple teaching awards including UO's Thomas F. Herman Faculty Achievement Award and Sustainability Teaching Award. Before joining UO, she worked in the public sector as a wildlife biologist. Though she has experience with a variety of taxa, she has worked extensively with large carnivore and migratory bird issues.
---
ELP History 
The First 10 Years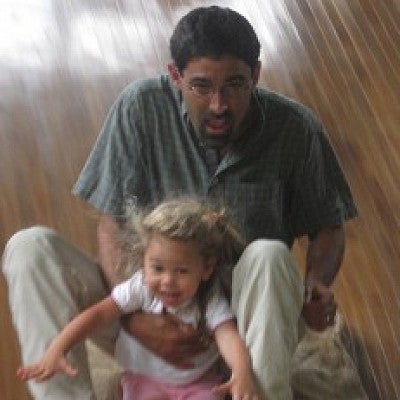 The Environmental Leadership Program (ELP) was founded in 2001 by Steve Mital, who served as its first coordinator and then co-director through 2007. While a graduate student in the Environmental Studies Program during 1999-2001, Steve observed that much of the undergraduate curriculum focused on problem identification and analysis, but did not offer the opportunity for students to directly engage with environmental issues. Based on his own background in experiential education and inspired by the Community Planning Workshop, Steve proposed that the Environmental Studies Program create its own service-learning program to challenge students to apply their academic training to local environmental problems. Our "Service Learning Program" was launched with the generous support of the Donald and Coeta Barker Foundation. We later renamed our program to the Environmental Leadership Program to distinguish our unique environmentally focused approach from the Holden Leadership Center's wonderful Service Learning Program. 
Katie Lynch joined as co-director in 2005, Kirsten Rudestam served as interim Co-Director during 2007-09, and Peg Boulay joined in 2009. In 2006-07, we launched our Environmental Education initiative with support from the Oregon Community Foundation. In 2007-08, we created a coordinated track for mapping and monitoring projects (now called "Community Science in Action"), with support from the Williams Fund. In 2011, we launched our Discover Your Watershed initiative with our innovative MyMcKenzie project.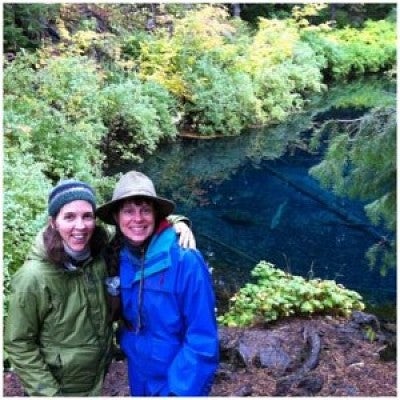 Although our leadership has changed over time, our organizational model, collaborative style, service ethic, and experiential teaching methods have remained remarkably consistent. During 2001-2011, ELP partnered with over 30 community-based organizations on 55 projects managed by 41 graduate students and staffed by 240 undergraduates. Because of our community focus, long-standing partnerships, and creative, entrepreneurial spirit, we continue to respond to needs identified by local communities. We look forward to the next 10 years of making a difference, while helping students develop professional and technical skills in project management, leadership, and communication.