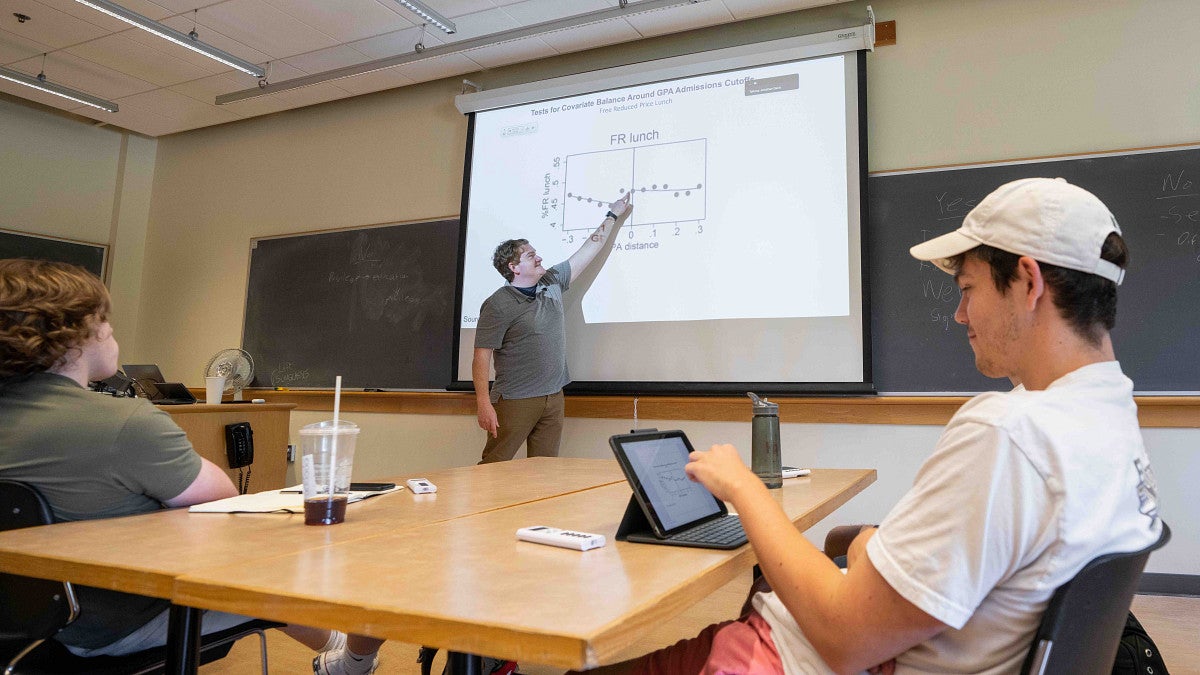 The Department of Economics is pleased to announce that the undergraduate (BA/BS) and master's (MA/MS) degrees in economics are now designated as STEM degrees. These degrees join the PhD program in economics, which was already designated as STEM. 
The US Department of Education groups majors within a Classification of Instructional Programs (CIP) code, with certain CIP codes designated as STEM. The revised CIP code that corresponds to the UO's undergraduate and master's economics degrees has a STEM designation for "Econometrics and Quantitative Economics," which is described as "a program that focuses on the systematic study of mathematical and statistical analysis of economic phenomena and problems." This includes instruction in economic statistics, optimization theory, cost/benefit analysis, price theory, economic modeling, and economic forecasting and evaluation. The UO's Economics Department has a long history of offering instruction in these areas, which led the economics department to request the change.
The STEM classification comes with benefits for our students, including opening up more job placement opportunities for our international students.